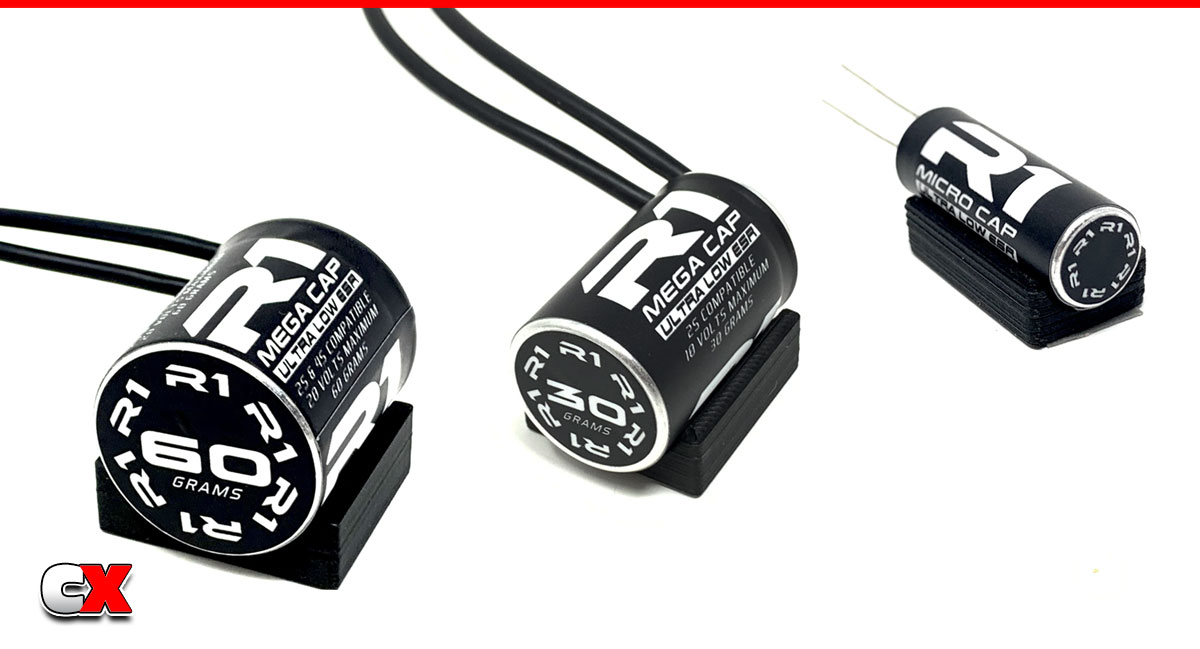 R1 Wurks has dropped a set of add-on capacitors for their Digital 3 ESC that are designed to maximize performance by holding up to 30x the power over the built-in cap. They come in 3 flavors; the Micro Cap, the Mega Cap 30 and the Mega Cap 60. All are 2S rated (the 60 is 4S rated) and can used as an additional ballast to help offset the weight of the ESC.
What We Like:
I can see alot of great uses for these caps, especially in Drag Racing where the added power can help launch your car off the line (however any type of high-draw launch application would benefit from these). They caps come ready to solder to your Digital 3 ESC and include a small cradle to help keep them securely mounted to the chassis of your car.
What We're Not Sure About:
In most instances, these will work great, however it tighter installations you might find them a bit harder to place (the 60g cap is almost the size of a brushless motor!).

For more information, please visit: r1wurks.com
Check out more cool products from R1 Wurks on CompetitionX.
Make sure you visit and subscribe to our YouTube Channel (CompetitionX YouTube) for up to date videos on all the current products!
Notice: Some of our articles, videos and descriptions may contain affiliate links, which means that if you click on one of the product links, we may receive a small commission. This helps support the website and social media channels and allows us to continue to produce content. Thank you for the support!
#r1wurks #rccars #competitionx