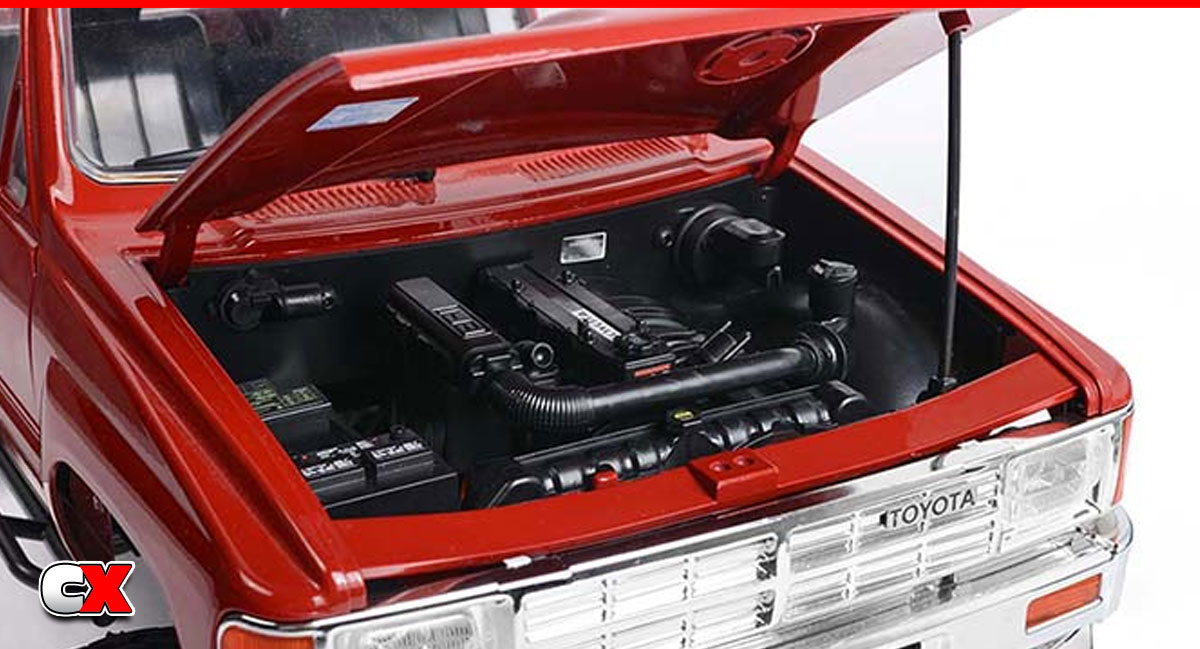 Add a large bit of scale realism with this new 22RE engine bay for your RC4WD Toyota TF2 body! This engine is injection-molded from ABS and is designed to fit under the hood of your Yota using supplied mounting brackets. There are multiple pieces to attach, allowing you to add as much detail as you'd like to the finished product!
What We Like:
Get ready for some super scale beauty with this kit!!!! The engine is awesome and includes separate brake master cylinder, valve cover, intake, distributor cap as well as a few other bits and pieces. This is sure to add some bonus points at your next comp event or friendly crawling get-together.
What We're Not Sure About:
Unfortunately, this works best with the RC4WD 1987 Toyota Xtracab Hard Body set – the one with the opening doors and hood. If you want to install this on a different RC4WD hard body it is possible, but you'll be doing alot of cutting and creation to get that hood off. Doesn't sound like fun…
Z-B0247 RC4WD Toyota 22RE Engine Bay – TF2 Chassis

For more information, please visit: www.rc4wd.com
Don't forget to use the code COMPETITIONX when ordering directly from Pro-Line to save 10% on your order!
Check out RC4WD products at AMain Hobbies.
Check out more cool products from RC4WD on CompetitionX.
Make sure you visit and subscribe to our YouTube Channel (CompetitionX YouTube) for up to date videos on all the current products!
Notice: Some of our articles, videos and descriptions may contain affiliate links, which means that if you click on one of the product links, we may receive a small commission. This helps support the website and social media channels and allows us to continue to produce content. Thank you for the support!
#rc4wd #rccars #competitionx