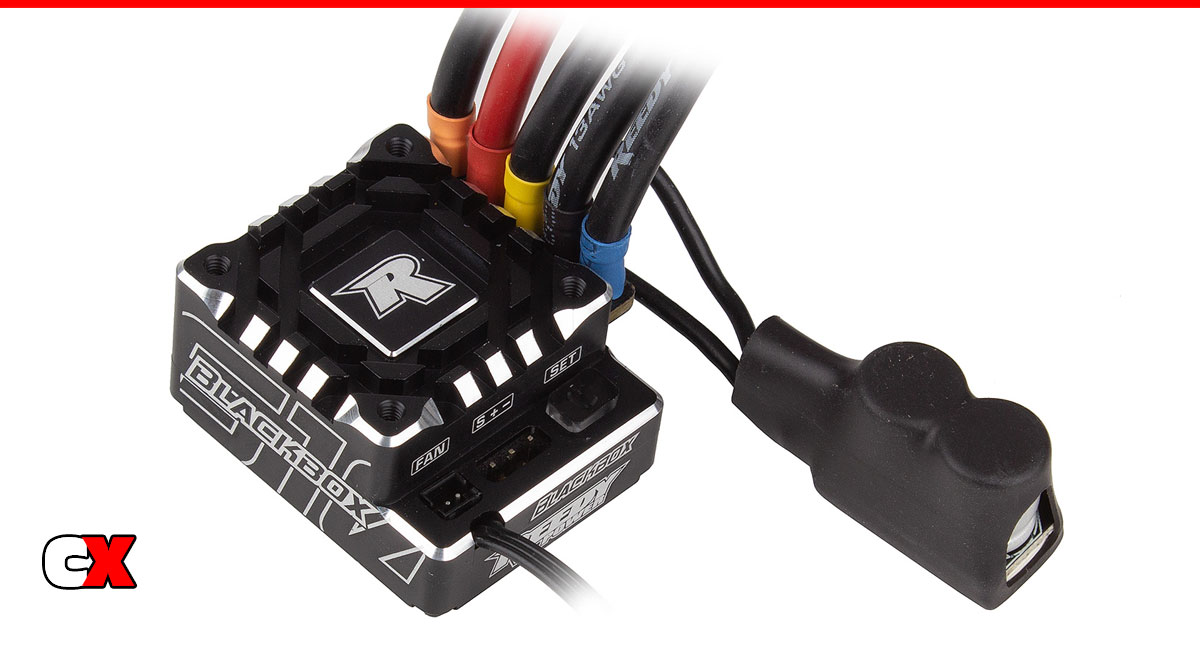 Reedy's newest competition ESC, the Blackbox 610R, comes at us with updated hardware and new tuning options. Heavily tested by Reedy's engineering team, this new ESC is said to be more reliable with great performance than the 510R.
On the outside, the 610R comes in a CNC-machined aluminum case with an integrated heatsink. It has an onboard on/off button (no more switches) and an ultra-low resistant FET board. Full control over throttle, brake, power and safety functions are all accessed via the Blackbox PROgrammer unit which can also be used to update the firmware.
Quick Stats
Product: Reedy Blackbox 610R Competition ESC
Part #: 27016
Scale: n/a
Price: $160.00
Build Type: n/a
BUY NOW: https://bit.ly/3RN29Ot
Features
• CNC machined black aluminum case with integrated heat sink
• Fully adjustable brake, throttle, power, and safety functions (Requires #27027 Blackbox Programmer)
• Blinky mode with ROAR approved software
• Precision throttle and brake control
• Ultra-low resistance FET board
• 32-bit microcontroller unit (MCU)
• On-board power button
• Solder tabs with 13-gauge power wires
• Pro external capacitor board
• RPM and ESC temp data logging (Requires #27027 Blackbox Programmer)
• Firmware updateable (Requires #27027 Blackbox Programmer)
What We Like:
Reedy's ESCs have a special place in our heart – we were working at Team Associated during the advent of the brushless revolution. They look great and are full-features ESCs. The Blackbox PROgrammer is easy to use and is powered through the ESC. We also like that this ESC has a nice, small footprint, making it a good choice for just about any RC application.
What We're Not Sure About:
We get the small size, but the hanging external capacitor can cause some mounting issues.
For more information, please visit: www.associatedelectrics.com/reedy
Gallery

Check out more cool products from Reedy on CompetitionX.
Make sure you visit and subscribe to our YouTube Channel (CompetitionX YouTube) for up to date videos on all the current products!
Notice: Some of our articles, videos and descriptions may contain affiliate links, which means that if you click on one of the product links, we may receive a small commission. This helps support the website and social media channels and allows us to continue to produce content. Thank you for the support!
#reedt #rccars #competitionx