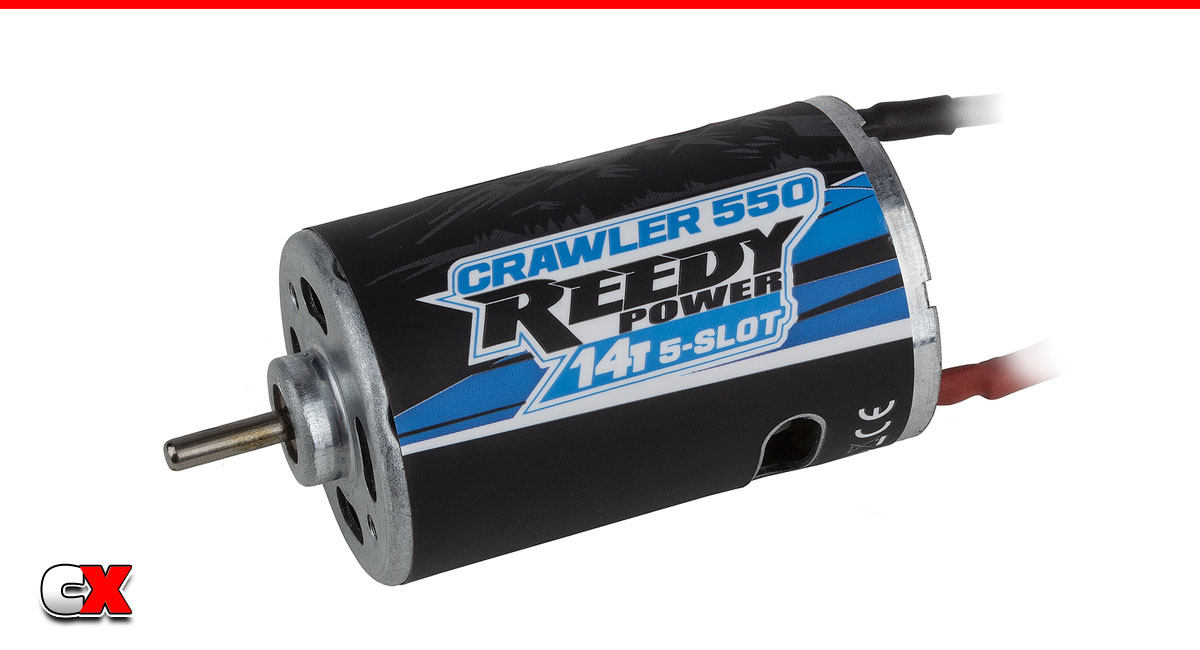 Meet the Reedy Crawler 550 14T 5-Slot Brushed Motor, the same powerplant that comes in the Element Gatekeeper! This high-torque, 550-size motor is now available separately to drop into your favorite crawler.
What We Like:
In the past, most companies include electronics that 'work', but don't necessarily work. Reedy has changed that game and given us a motor that actually WORKS, featuring a 14T output for speed in a 5-slot, 550-size can for immense torque – all the things you want when out climbing on the rocks. It also has 0° of timing, meaning it will work in vehicles that require a reverse-rotation motor. It comes with leads already installed and bullet plugs for easy connection.
What We're Not Sure About:
There are a few things we'd like to see different, the first being the leads. While it's a nice addition, they'll only work if your ESC has the female plugs to match. Secondly – internal bushings. However, I only consider this a partial fail – while bearings would be better, bushings are really low maintenance and won't potentially bind up after you trek through the water a couple times.
27461 Reedy Crawler 550 14T 5-Slot Brushed Motor

For more information, please visit: www.reedypower.com
Check out Reedy products at AMain Hobbies.
Check out more cool products from Reedy on CompetitionX.
Make sure you visit and subscribe to our YouTube Channel (CompetitionX YouTube) for up to date videos on all the current products!
Notice: Some of our articles, videos and descriptions may contain affiliate links, which means that if you click on one of the product links, we may receive a small commission. This helps support the website and social media channels and allows us to continue to produce content. Thank you for the support!
#reedy #rccars #competitionx