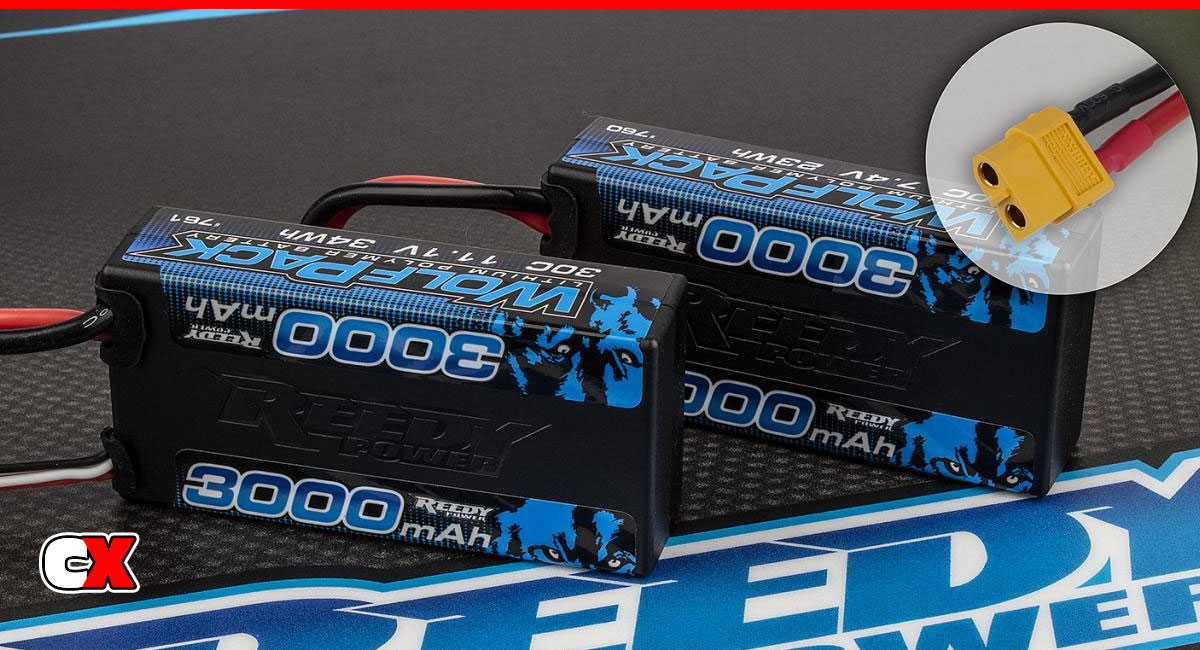 Reedy has brought a new version of their Wolfpack LiPo packs to market. These are the same great cells you've come to know from Reedy – high-capacity cells wrapped in a durable hard case – but now with a XT60 plug option.
What We Like:
Previously, these cells were either available with Reedy's T-Plug or push in bullet connectors. With alot of people moving away from both of those designs and more towards the XT60, this will certainly expand the amount of people that use the Reedy-branded packs.
What We're Not Sure About:
It's sort of a win-win situation for Reedy – we can't really think of any negatives!

For more information, please visit: www.associatedelectrics.com/reedy
Check out Reedy products at AMain Hobbies.
Check out more cool products from Reedy on CompetitionX.
Make sure you visit and subscribe to our YouTube Channel (CompetitionX YouTube) for up to date videos on all the current products!
Notice: Some of our articles, videos and descriptions may contain affiliate links, which means that if you click on one of the product links, we may receive a small commission. This helps support the website and social media channels and allows us to continue to produce content. Thank you for the support!
#reedy #rccars #competitionx