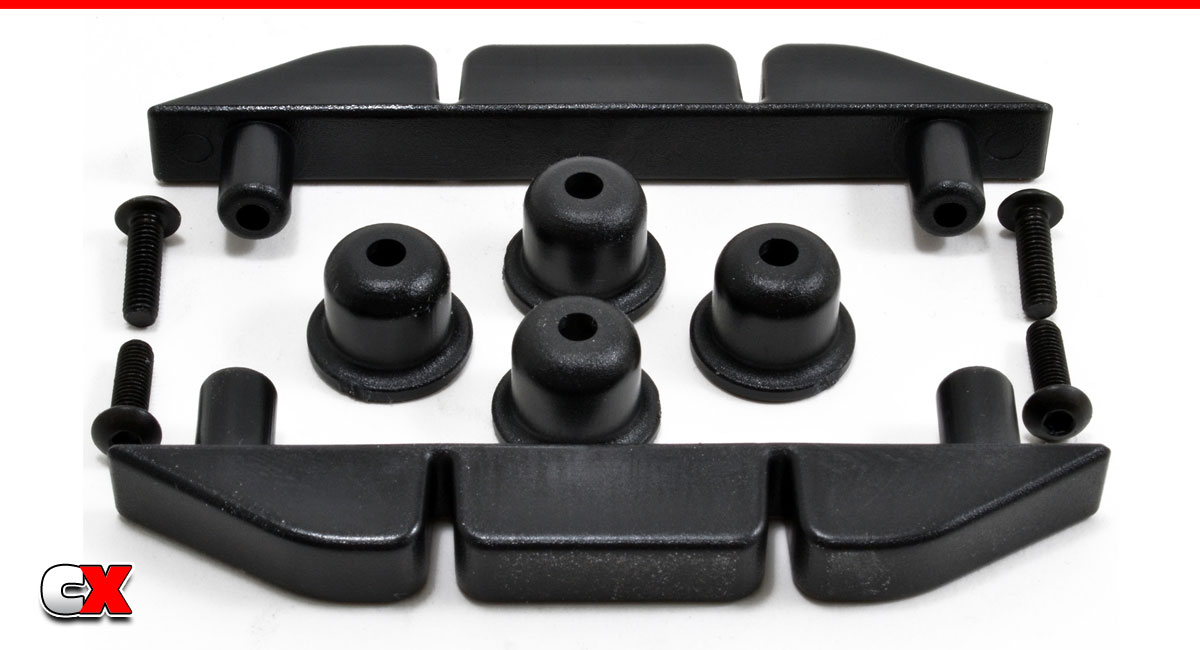 Keeping your body damage-free can be somewhat difficult when you start adding more power. To help prolong your lid's longevity, RPM RC Products has come out with a set of skid rails that mount to the body to take the brunt of the blows when out bashing around. They are molded from RPM's engineering grade nylon and come with all the mounting hardware – just drill a couple holes and you're ready to go!
What We Like:
Body skids are not new, however a universal set is. These can be adapted to many different body types – short course, stadium truck, buggy – heck, you could even mount them on a rally body! They're molded in a stealth black plastic and do a great job of protecting your body in the event of a rollover or, as I've seen quite often, your rig sliding upside-down on the pavement! Ouch! One other cool thing – the rails are segmented to allow them to conform to a curved surface. Bad ass!
What We're Not Sure About:
Nothing, these are a great addition to any basher's inventory. However, since these are geared more towards a basher's market, it would be cool to see them in different colors.
70592 RPM Body Skid Rails

For more information, please visit: www.rpmrcproducts.com
Check out RPM RC Products products at AMain Hobbies.
Check out more cool products from RPM RC Products on CompetitionX.
Make sure you visit and subscribe to our YouTube Channel (CompetitionX YouTube) for up to date videos on all the current products!
Notice: Some of our articles, videos and descriptions may contain affiliate links, which means that if you click on one of the product links, we may receive a small commission. This helps support the website and social media channels and allows us to continue to produce content. Thank you for the support!
#rpmrcproducts #rccars #competitionx