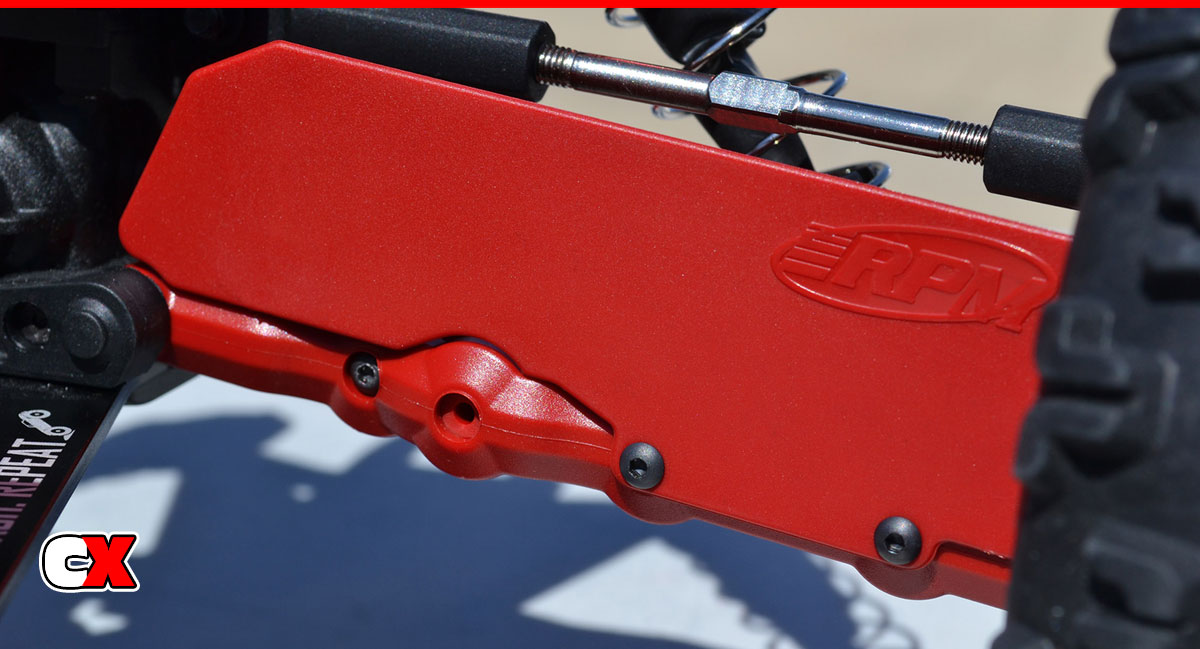 RPM RC Products has released a set of mud guards that attach to the rear arms on your ARRMA 6S V5 EXB vehicles. These guards are made from RPM's engineering grade nylon and help prevent dirt and mud from building up on your rear arms, rear shocks and rear driveline parts.
They come in two colors – red and black – but work with RPM's replacement rear suspension arms ONLY – they will not work with the stock or other aftermarket rear suspension arms.
Quick Stats
Product: RPM Mud Guards for ARRMA 6S V5 EXB Vehicles
Part #: 81532 (Black), 81539 (Red)
Scale: n/a
Price: $7.95
Build Type: n/a
BUY NOW: https://bit.ly/3oh5M1P
What We Like:
The prevention of accelerated wear on rear suspension parts makes these parts a huge plus in our book. Plus, pairing them up with their extremely durable rear suspension arms seems like a major bonus as well.
What We're Not Sure About:
The fact that you DO have to get their rear arms as well.
For more information, please visit: www.rpmrcproducts.com
Gallery

Check out more cool products from RPM RC Products on CompetitionX.
Make sure you visit and subscribe to our YouTube Channel (CompetitionX YouTube) for up to date videos on all the current products!
Notice: Some of our articles, videos and descriptions may contain affiliate links, which means that if you click on one of the product links, we may receive a small commission. This helps support the website and social media channels and allows us to continue to produce content. Thank you for the support!
#rpmrcproducts #rccars #competitionx