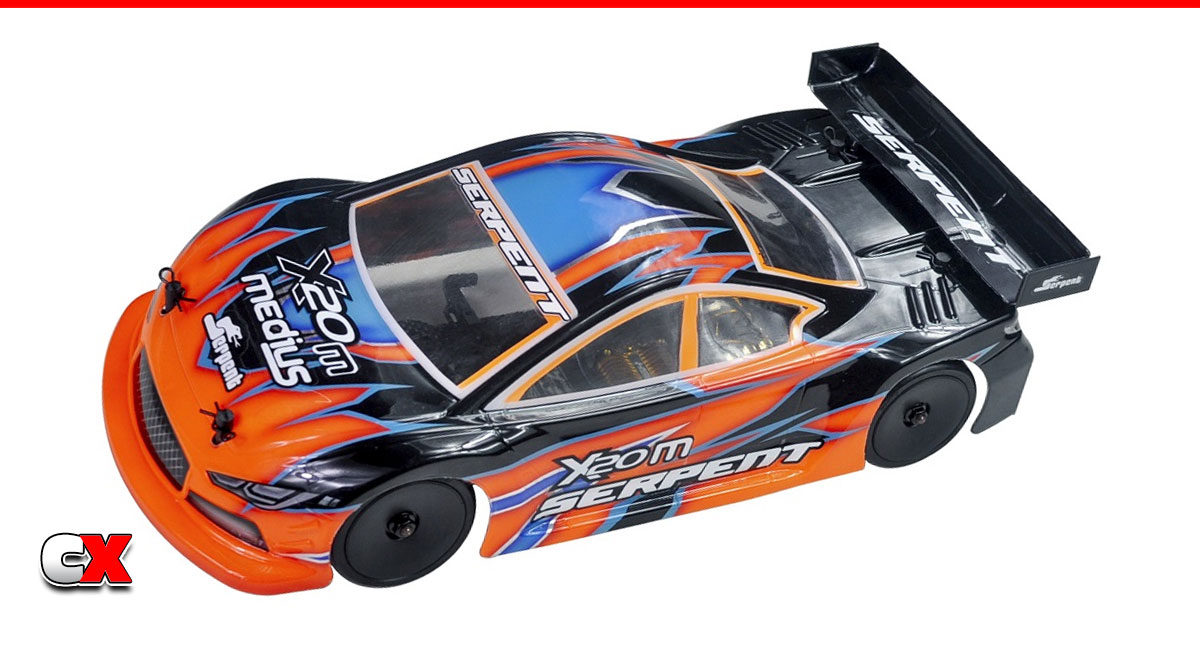 If your love M-Chassis rides, you're going to love the new Serpent Medius X20 Mini Touring Car. This tiny TC will work great in the semi-popular Mini classes popping up all around the US.
What We Like:
The Mini class is super fun – all the joys of standard 1/10 scale 17.5T electronics stuffed into a tiny M-Chassis size platform – plus 4WD! These little cars rip and are a blast, but one thing we love about the X20 is that the drivetrain can be set up in either FWD, RWD or 4WD versions (all parts are included). It can also be configured with 2 types of mid-motor setups (50/50 and 60/40) as well as a rear motor config (70/30). We love the additional versatility of being able to use both a long or short LiPo battery.
What We're Not Sure About:
As with most Serpent products in the US, parts availability may be an issue in your area. You can always order online, but that will certainly delay any repairs you might need to make at the track.
SER400020 Serpent Medius X20 Mini Touring Car

For more information, please visit: www.serpent.com
Check out more cool products from Serpent on CompetitionX.
Make sure you visit and subscribe to our YouTube Channel (CompetitionX YouTube) for up to date videos on all the current products!
Notice: Some of our articles, videos and descriptions may contain affiliate links, which means that if you click on one of the product links, we may receive a small commission. This helps support the website and social media channels and allows us to continue to produce content. Thank you for the support!
#serpent #rccars #competitionx