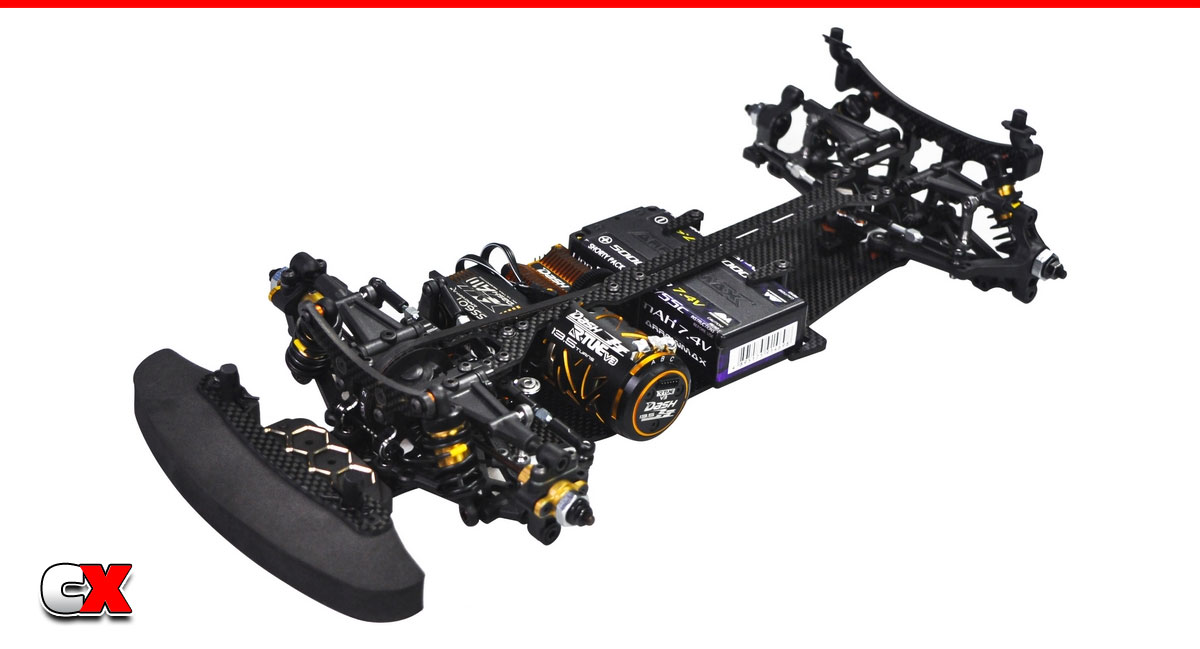 New from Serpent is the Medius X210FWD Carbon '21 edition. This new ride has improvements over the original X20FWD, including a new steering system, a drive train ratio more suited to stock racing, an interesting triple-layout battery system, updated anti-roll bar system and much more!
What We Like:
FWD racing has, unfortunately, been a hit or miss thing, however quite a few companies have been trying to support it to create yet another racing class. Serpent's '21 entry looks amazing with all the black and gold as well as the triple-layout battery setup. Certainly a unique design to use the battery as a tuning option (not often found in Touring Cars). We're also loving the pillow ball front suspension with very interesting steering knuckle design. Curious to know more about that!
What We're Not Sure About:
We're concerned a bit about parts availability in the US for this car. Place like AMain seem to have a good supply but, with this not being a super popular platform here, how hard will it be to get replacements for the X20FWD.
SER400043 Serpent Medius X20FWD '21 Carbon

For more information, please visit: www.serpent.com
When buying Pro-Line product directly on their site, don't forget to use the code COMPETITIONX to save 10% on your order!
Check out Serpent products at AMain Hobbies.
Check out more cool products from Serpent on CompetitionX.
Make sure you visit and subscribe to our YouTube Channel (CompetitionX YouTube) for up to date videos on all the current products!
Notice: Some of our articles, videos and descriptions may contain affiliate links, which means that if you click on one of the product links, we may receive a small commission. This helps support the website and social media channels and allows us to continue to produce content. Thank you for the support!
#serpent #rccars #competitionx