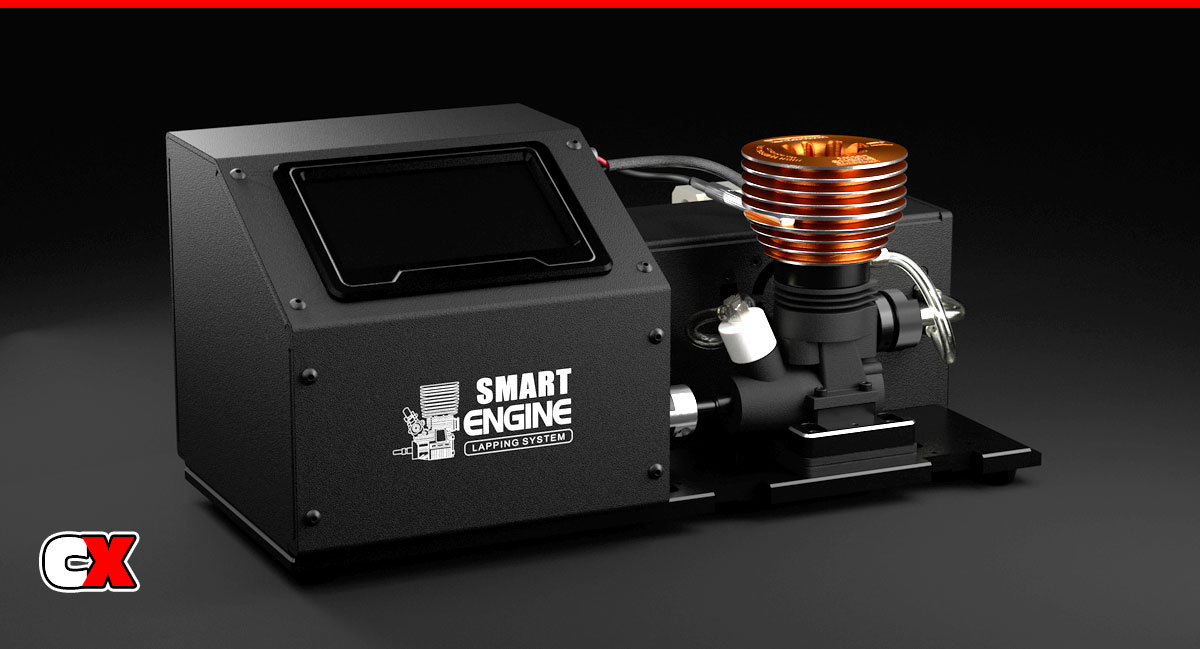 The Smart-Workshop Smart Engine Lapping System is a new nitro engine break-in setup that offers flexible parameters to be set depending on how you want break in your engine. A touch panel lets you cruise through the menu system as well as a module that switches between Oil Running and Oil Bath system. Other features include a built-in oil pump, heatsink heater, heavy duty drive motor, oil filter and heater as well as fuses to protect the entire system.
What We Like:
We've seen a few different nitro engine break in jigs and most are rudimentary at best. The Smart Engine Lapping System seems like something out of a high-end engine manufacturer's testing facility! It's a gorgeous piece of equipment and works with both .12 and .21 nitro engines. I'm really not a nitro guy but if I was I'd have one of these!
What We're Not Sure About:
Once again, new products to market seem to have high price tags. This setup will set you back about $650-750 depending on which module you purchase (Oil Running or Oil Bath). However, you could get one of these and start an engine break in service and make that all back in no time!

For more information, please visit: www.smart-workshop.net
Check out more cool products from Smart-Workshop on CompetitionX.
Make sure you visit and subscribe to our YouTube Channel (CompetitionX YouTube) for up to date videos on all the current products!
Notice: Some of our articles, videos and descriptions may contain affiliate links, which means that if you click on one of the product links, we may receive a small commission. This helps support the website and social media channels and allows us to continue to produce content. Thank you for the support!
#smartworkshop #rccars #competitionx