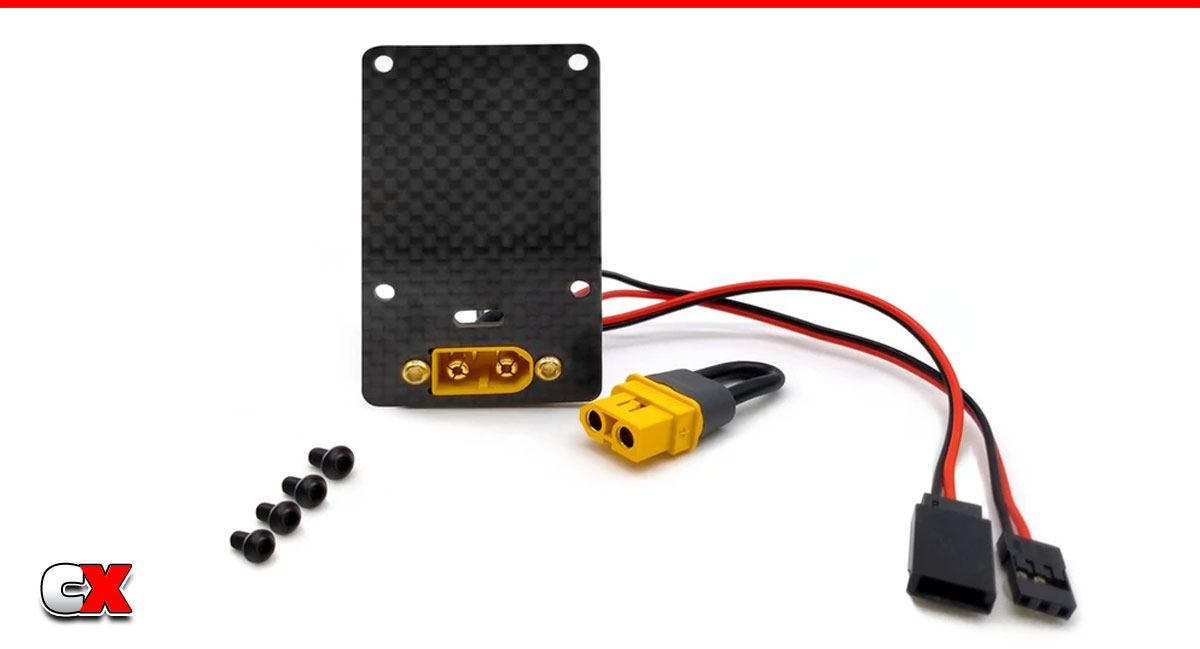 Here's a killer product (literally) from T-Works RC that will help stop the power to your car in the event of a crash or electronics failure. This 'kill switch' uses a XT-60-style plug to keep the circuit alive. Simply pull the plug and it will kill all power to your electronics.
What We Like:
This is a brilliant setup for vehicle safety – many pro offroad drivers already use something similar on their cars. This particular setup (and, at the moment, the only one available) works on the SWORKZ S35-4/3 rides – it simply bolts to the top of the radio box – easy peasy plug-and-play option.
What We're Not Sure About:
The one and only thing we don't like about this is the fact that it IS only available for the SWORKZ rides – why hasn't this been created for EVERY vehicle. Seems like a simple enough item to make. Maybe in the future we'll see this PnP setup available for more cars.
EA-031-35.4 T-Works Connector Style Kill Switch

For more information, please visit: www.rc-tworks.com
Check out more cool products from T-Works on CompetitionX.
Make sure you visit and subscribe to our YouTube Channel (CompetitionX YouTube) for up to date videos on all the current products!
Notice: Some of our articles, videos and descriptions may contain affiliate links, which means that if you click on one of the product links, we may receive a small commission. This helps support the website and social media channels and allows us to continue to produce content. Thank you for the support!
#tworks #rccars #competitionx