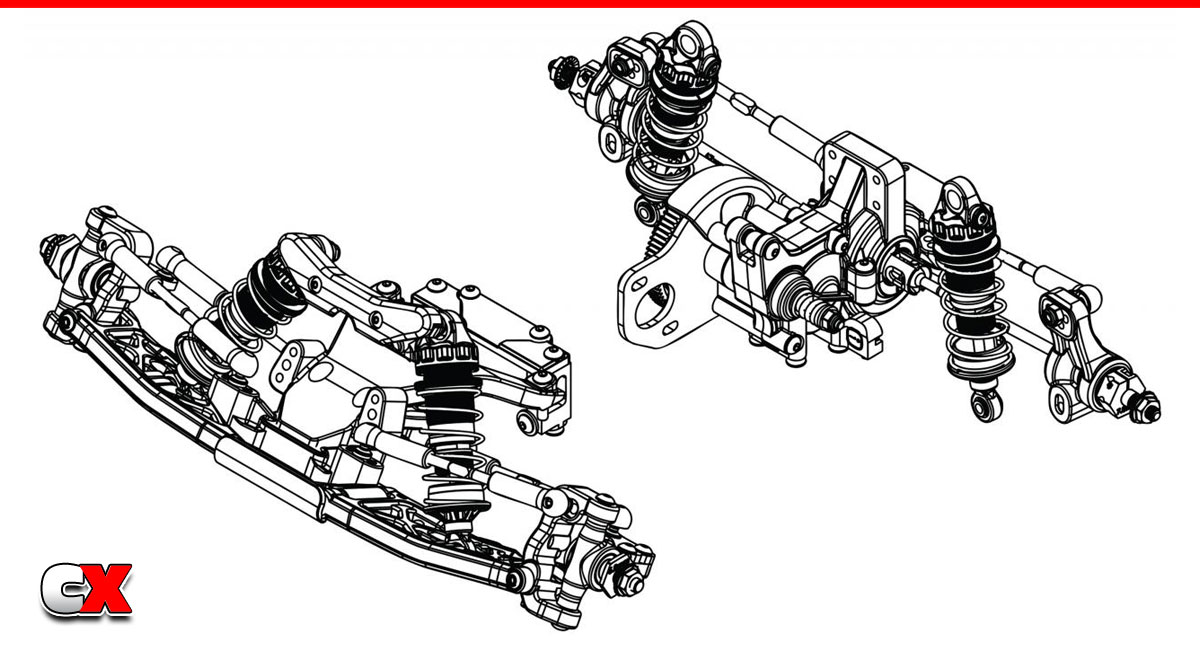 Now here's an interesting idea the crew at Team Associated have whipped up – a 'Builder's Support Kit' that includes a select bit of parts from the B6 kit that allows you to build ANY of their B6-line of vehicles – buggy, drag, oval or late model rides. This kit has all the major sub-assemblies builders need in a value-packed kit, without having to pay for excess 2WD off-road buggy parts that you'll never use!
This kit includes:
• Ball diff
• Laydown and Layback transmission assemblies with adjustable diff height and lightweight aluminum one-piece top shaft
• V2 12mm Big Bore threaded aluminum shocks and springs
• B6 front end assembly (steering, top plate, and suspension) with gull wing front arms, blue aluminum front axles and +1 carbon fiber steering arms
• Full ball bearing set
• Full turnbuckle set
• Standard pivot rear aluminum arm mounts for use with 67mm CVA bones and RC10B6.1 rear hubs
• Aluminum rear ball stud mount
• New RC10B6.3 servo mounting system
• Octalock spur gear system
• Molded wire clips included for motor and ESC wire organization
• Black steel LP serrated wheel nuts
• 7mm aluminum clamping wheel hexes
• Fasteners and metric hardware
What We Like:
This is actually quite brilliant – since most people will buy the B6 (with all the FT goodies) to create their own ride, they can now purchase the Builder's Support Kit and get only the parts they need for their custom build! So, buy your 3rd-party chassis system and bolt this kit on and BAM – custom, Factory Team-based drag car (or oval car, or late model!). And since most aftermarket chassis companies are based on the B6, this is a great way for builder's to save a few bucks!
What We're Not Sure About:
Nothing, really. I see it as a win-win for those looking to build a 2nd (or 3rd) race vehicle after they've exhausted their RTR version!
90033 Team Associated RC10B6 Builder's Support Kit

For more information, please visit: www.associatedelectrics.com
When buying Pro-Line product directly on their site, don't forget to use the code COMPETITIONX to save 10% on your order!
Check out Team Associated products at AMain Hobbies.
Check out more cool products from Team Associated on CompetitionX.
Make sure you visit and subscribe to our YouTube Channel (CompetitionX YouTube) for up to date videos on all the current products!
Notice: Some of our articles, videos and descriptions may contain affiliate links, which means that if you click on one of the product links, we may receive a small commission. This helps support the website and social media channels and allows us to continue to produce content. Thank you for the support!
#teamassociated #rccars #competitionx