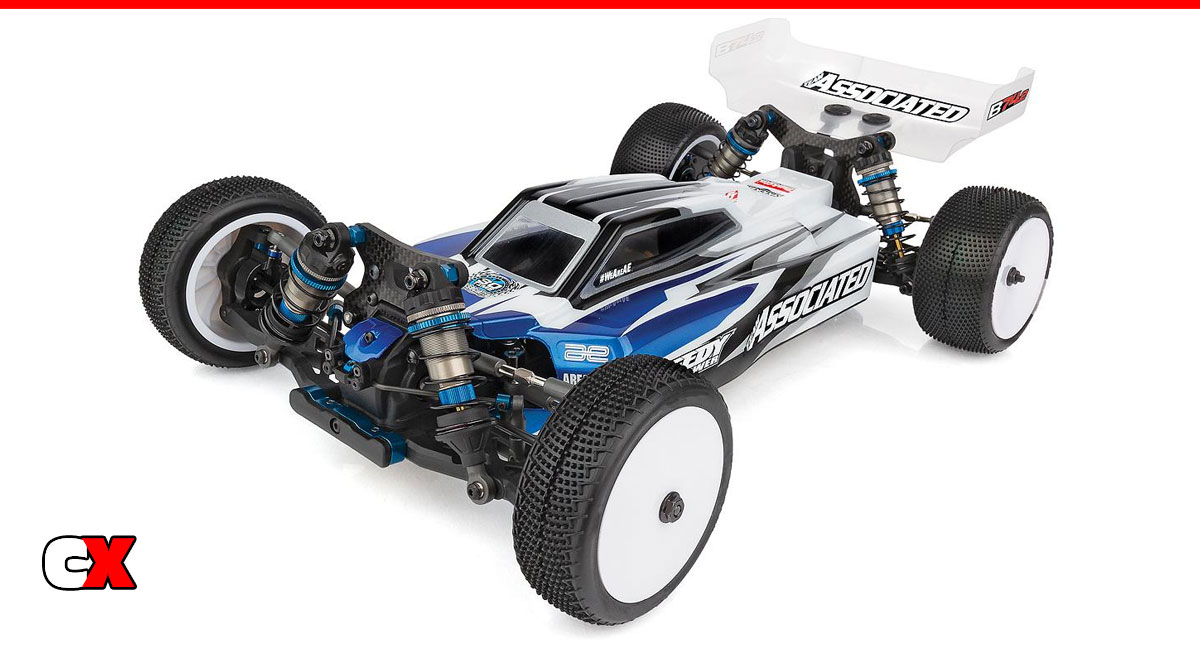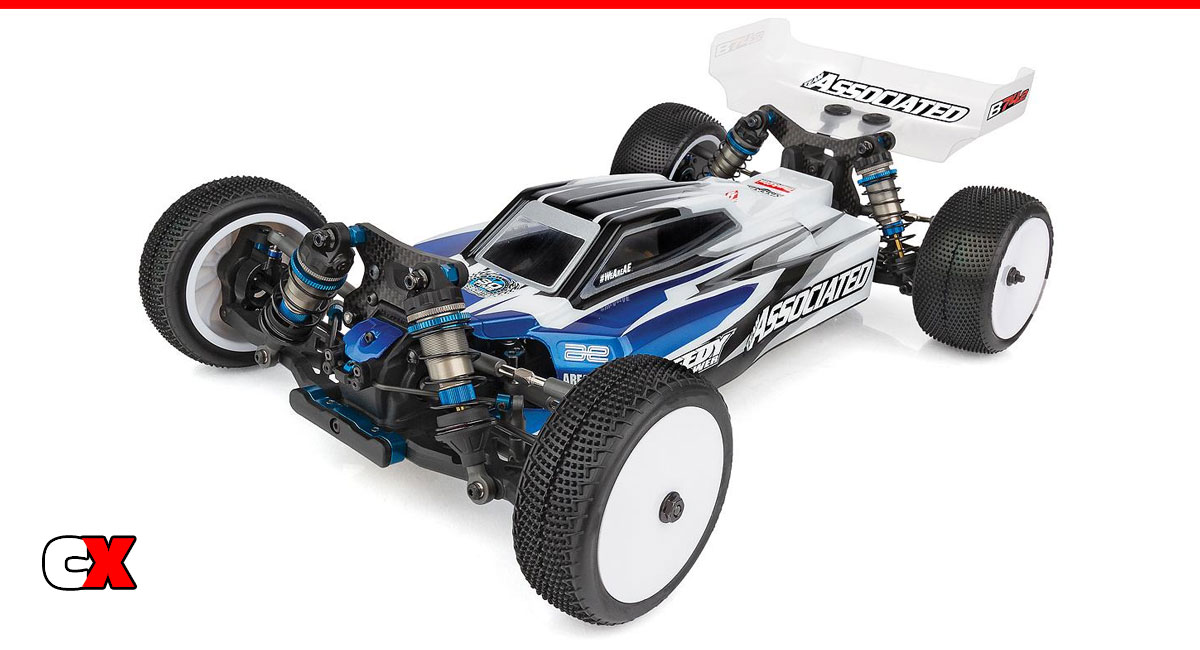 While the Team Associated gang is in Spain at the 1/8 World Championships, the worker bees back in the Lake Forest office have dropped a new 1/10 scale 4WD buggy, the RC10B74.2 Team Kit.
This new buggy is the next iteration of their B-Series 4-wheeler with improvements such as a lighter overall weight, lower CoG and better handling on jumps and rough tracks.
The B74.2 will be available in 2 versions – the Carpet and the (D) Dirt version.
Quick Stats
Product: Team Associated RC10B74.2(D) Team Kit
Part #: 90036 (Carpet), 90037 (Dirt)
Scale: 1/10 Scale
Price: $529.99
Build Type: Kit
BUY NOW: https://bit.ly/3cT9RHv (Carpet), https://bit.ly/3BmYrFq (Dirt)
Features
• New lightweight molded gearboxes front and rear:
– Two fixed height front gearboxes allowing 0 and +2mm diff height options
– One rear gearbox with RC10B6-style inserts allowing 0, +1, +2, and +3mm diff height options
• New 13mm big-bore threaded aluminum shocks and springs with machined shock pistons for improved bump and jump handling
• New gull wing front suspension arms and mating shock tower for lower center of gravity and better steering predictability
• LTC differential gear sets are included. That reduce binding under power, giving more predictable power delivery
• New battery hold-down system uses inserts to adjust weight bias. O-ring style battery strap with pull tabs
• New larger 3.5mm turnbuckles with updated rod end style ballcups to increase durability and reduce bind in the suspension
• New center bulkhead fan mount that mounts the fan above the motor for better cooling performance
• New -2mm wing mounts for use with slicks and low-profile carpet tires to further lower the center of gravity
• +3mm aluminum steering rack for optimized bump steer at low ride heights
• 66mm Rear CVA drive shafts and axles for more on-power traction and more predictable driving feel
• For the RC10B74.2: 2-pad high-load, high-capacity center slipper clutch with LCF pad material
What We Like:
One of our favorite classes to run is 1/10 scale 4WD offroad. With the current technology, it's like running Touring Car on the dirt – precise handling, speed and big jumps. There also looks to be plenty of space on the chassis for electronics. AE's new ride seems to have all the fixin's for a top notch car to help propel you to the top step of the podium. Just wish there was an offroad track near us to find out!
What We're Not Sure About:
Nothing yet. I'm sure this will be an amazing vehicle!
For more information, please visit: www.associatedelectrics.com
Gallery

Check out more cool products from Team Associated on CompetitionX.
Make sure you visit and subscribe to our YouTube Channel (CompetitionX YouTube) for up to date videos on all the current products!
Notice: Some of our articles, videos and descriptions may contain affiliate links, which means that if you click on one of the product links, we may receive a small commission. This helps support the website and social media channels and allows us to continue to produce content. Thank you for the support!
#teamassociated #rc10b74.2 #rccars #competitionx