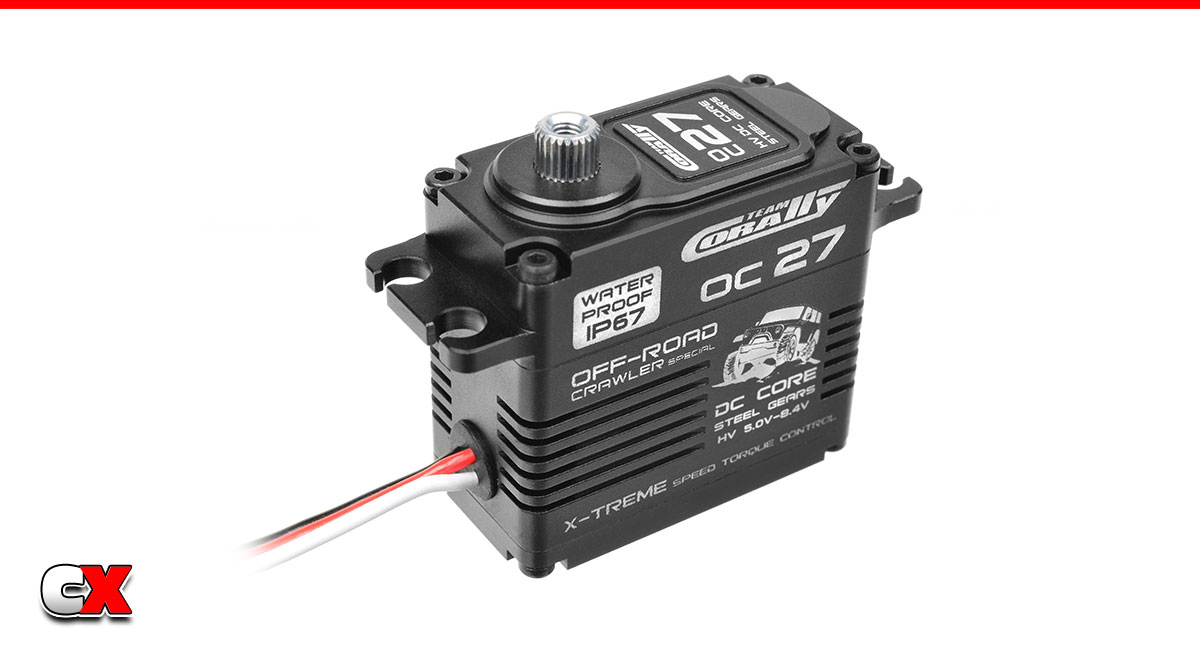 Beast mode engaged – that's the only way to explain the new Corally OC-27 HV Digital Servo. This lovely unit features an aluminum case, full bearings, a steel gear train and some monster torque numbers – with a rating up to 8.4V! Anyone looking to replace their frail servos might want to take a look at this bad boy!
What We Like:
Yes, all of the above. Case, STEEL gears, bearing and, of course, the torque numbers! At 7.4V, this bad boy hits a whopping 832oz of torque – or you can drop 8.4V in and get 963oz of torque – in a 1/10 scale-sized servo! I'm pretty sure this servo will MOVE the rocks instead of turning your tires over them.
What We're Not Sure About:
While the entire gear train is steel, we find it a bit odd that it comes with multiple PLASTIC servo horns. That's one of the first things you're going to want to replace.
C-52015 Team Corally OC-27 HV Digital Steel Gear Servo

For more information, please visit: www.corally.com
Check out more cool products from Corally on CompetitionX.
Make sure you visit and subscribe to our YouTube Channel (CompetitionX YouTube) for up to date videos on all the current products!
Notice: Some of our articles, videos and descriptions may contain affiliate links, which means that if you click on one of the product links, we may receive a small commission. This helps support the website and social media channels and allows us to continue to produce content. Thank you for the support!
#corally #rccars #competitionx