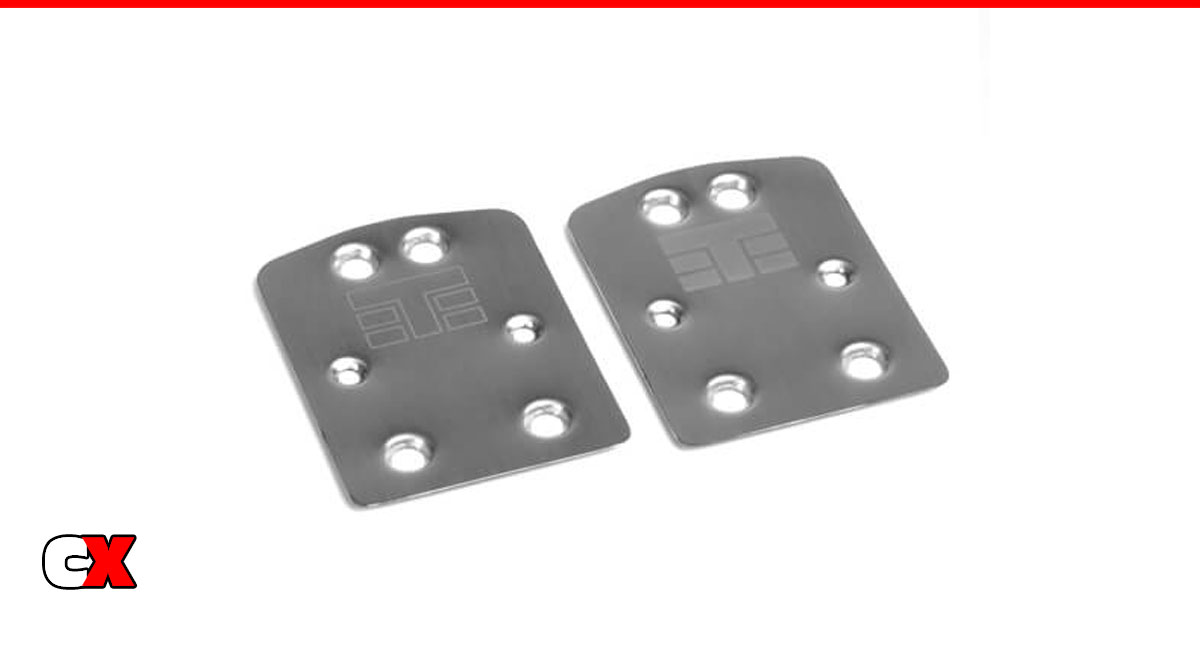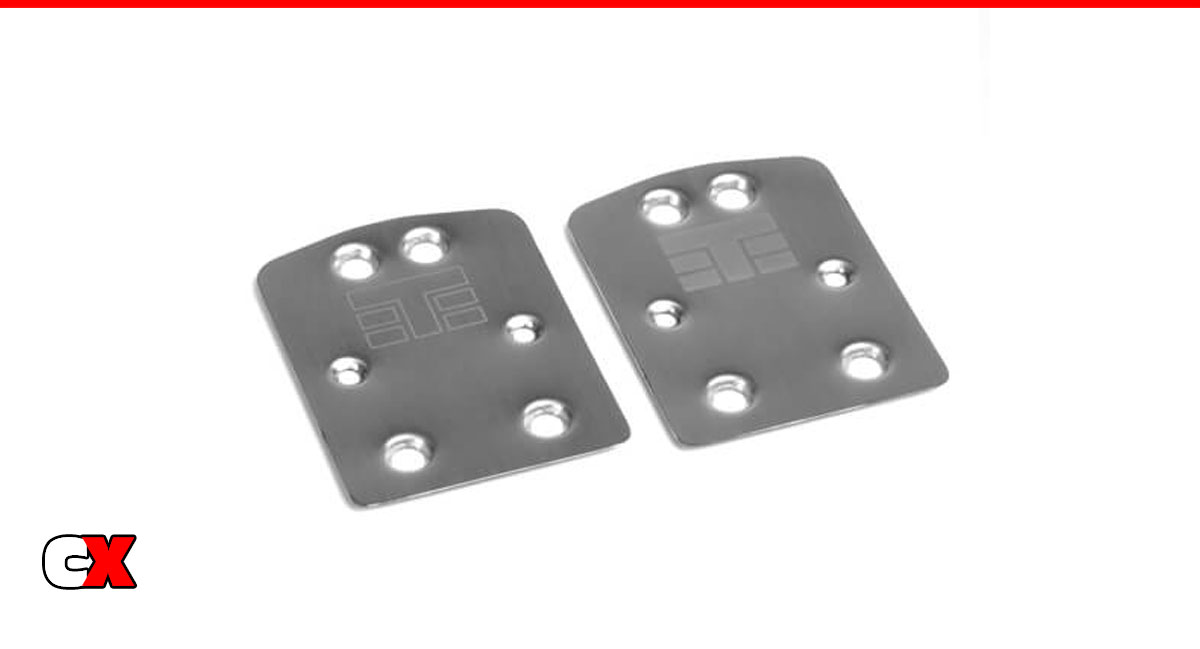 Tekno RC cares about the longevity of your EB/NB/ET/NT48.2. Their latest product, front and rear steel skid plates, are designed as bolt on upgrades to your aluminum chassis to help prevent wear.
These plates are made from stainless steel and laser-etched for a Pro Factory look. Both are .5mm thick, weigh less than 10grams and have countersunk holes. The front front skid also extends under the front bumper for additional protection.
Quick Stats
Product: Tekno Front/Rear Steel Skid Plates
Part #: TKR9021 (Front), TKR9022 (Rear)
Scale: 1/8 Scale
Price: $8.99 (Front), $14.99 (Rear)
Build Type: n/a
BUY NOW: https://bit.ly/3yAXab2
What We Like:
One of the main durability issues with 1/8 scale cars is the aluminum chassis – after a couple races, the front and rear extensions do start to show wear and thinning occurs, making them susceptible to bending. This piece will GREATLY extend the life of both of these areas of the chassis.
What We're Not Sure About:
Nothing. We think these are a fantastic option part and, being made from stainless, should last a really long time.
For more information, please visit: www.teknorc.com
Gallery

Check out more cool products from Tekno RC on CompetitionX.
Make sure you visit and subscribe to our YouTube Channel (CompetitionX YouTube) for up to date videos on all the current products!
Notice: Some of our articles, videos and descriptions may contain affiliate links, which means that if you click on one of the product links, we may receive a small commission. This helps support the website and social media channels and allows us to continue to produce content. Thank you for the support!
#teknorc #rccars #competitionx