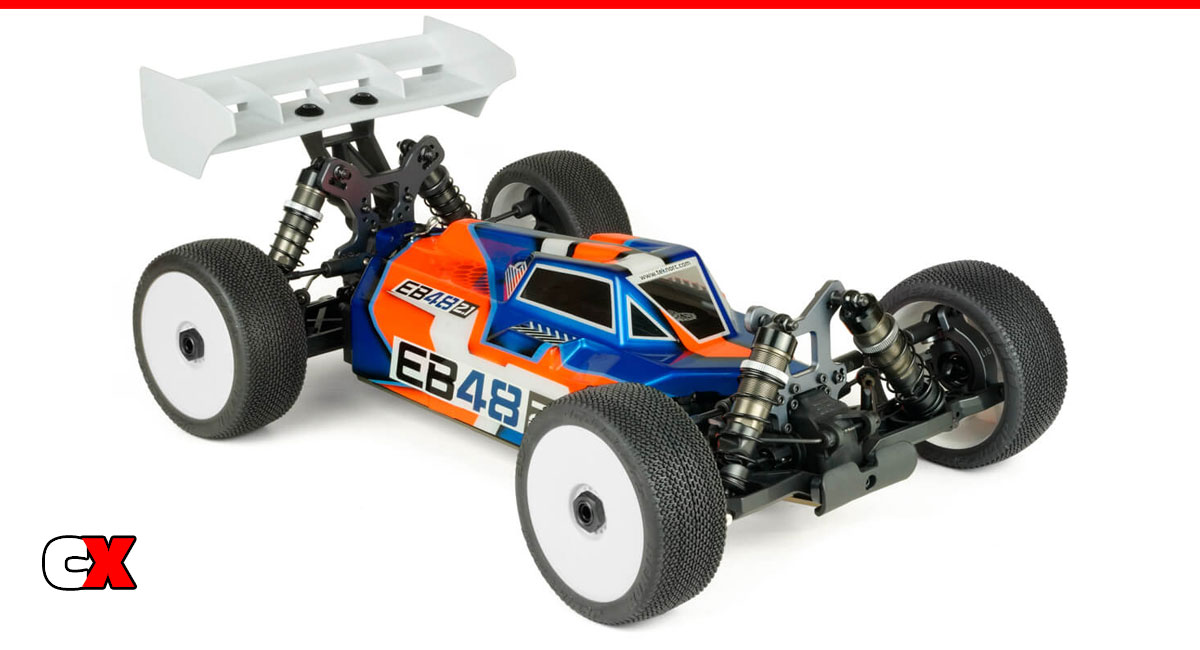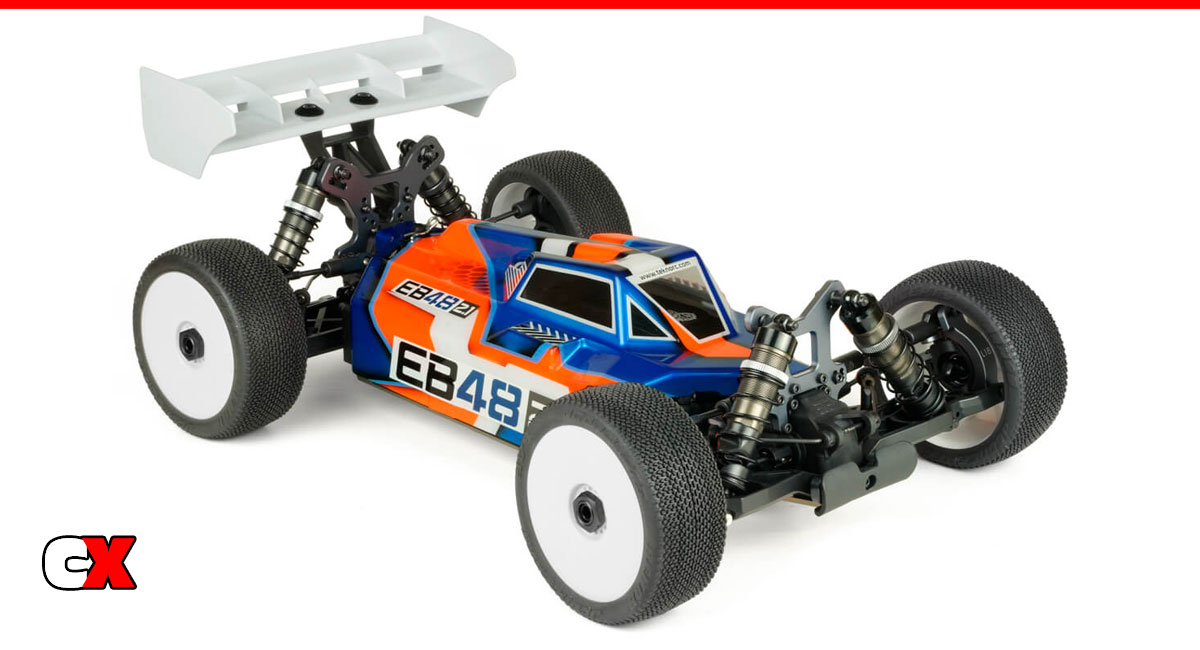 Tekno RC has updated their awesome EB48 2.0, giving it a new .1 designation. There's actually quite a few changes to this buggy, most in them being upgrades from the 2.0 right in the box.
Quick Stats
Product: Tekno RC EB48 2.1 Competition Buggy Kit
Part #: TKR9003
Scale: 1/8 Scale
Price: $699.99
Build Type: Kit
BUY NOW: https://bit.ly/3yAXab2
Features
• Revised 4mm CNC 7075 Aluminum Hard Anodized Lightened Chassis
• New CNC 7075 LRC Pivot Blocks All Around
• New CNC 7075 Long Link Spindle Carriers
• New NC 7075 Rear Shock Tower w/ Adjustable Wingmount Height
• 3 Fluid Filled Differentials Tuneable to Any Track Condition
• New Longer Rear Arms w/ Outer Steel Sleeves
• New Rear Hubs w/ Adjustable Roll Center
• New Spindles w/ Adjustable Ackerman and Axle Height
• 16mm Bore Extra Long Stroke Shocks Front and Rear
• All Metric Hardware
What We Like:
We've run the EB48 2.0 quite a bit (mostly indoor) on tight, twisty tracks, and it's amazing. It seem to handle jumps and rough-track conditions quite nicely. With the plan to run that car more this winter, we're quite curious how the new 2.1 will handle with all the groovy new upgrades – especially the new front camber link design.
What We're Not Sure About:
The one bummer is that we don't have one … yet.
For more information, please visit: www.teknorc.com
Gallery

Check out more cool products from Tekno RC on CompetitionX.
Make sure you visit and subscribe to our YouTube Channel (CompetitionX YouTube) for up to date videos on all the current products!
Notice: Some of our articles, videos and descriptions may contain affiliate links, which means that if you click on one of the product links, we may receive a small commission. This helps support the website and social media channels and allows us to continue to produce content. Thank you for the support!
#teknorc #rccars #competitionx