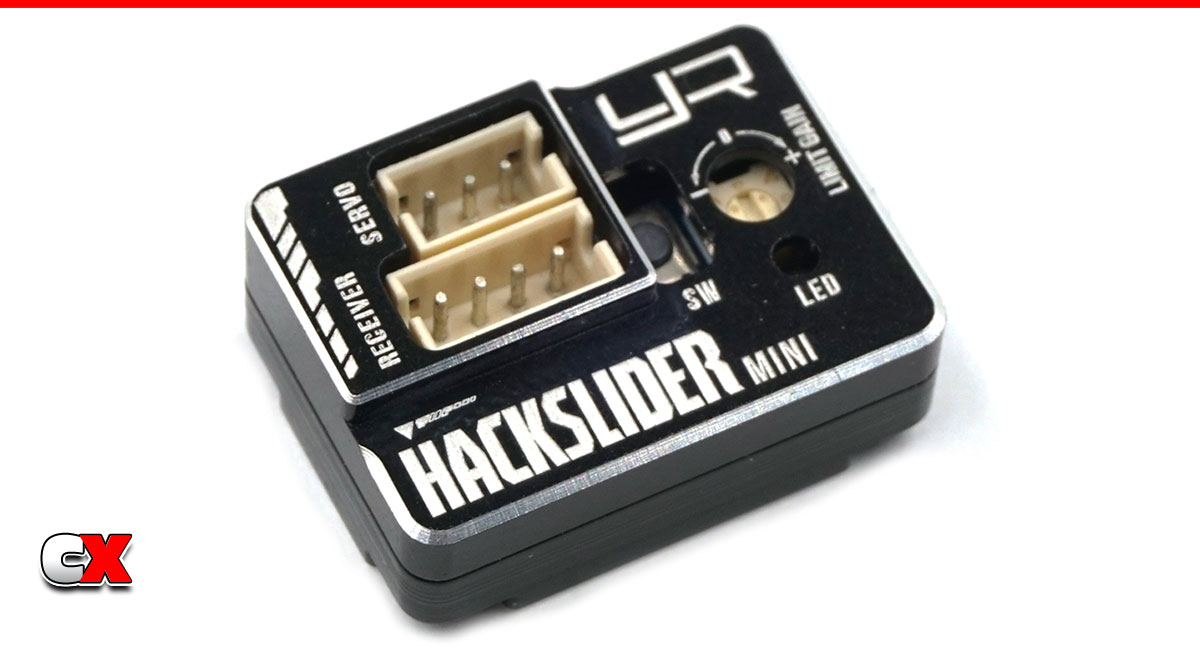 Designed more for drifting, Yeah Racing's new Hackslider gyro comes pre-loaded with customized software to help keep your car at the perfect angle.
What We Like:
Aside from the heavy duty aluminum case, we like that it's a basic plug-n-play system with pre-loaded software. There's also a gain pot to adjust sensitivity, making it super easy for beginners and professionals alike to quickly tweak the Hackslider to track conditions. On a final note, this system has a tiny footprint and could be used on other types of cars as well – not just drifters!
What We're Not Sure About:
Other than the obvious fact that it's tiny size could allow it to be stuffed into a receiver box of any other RC car (1/10, 1/8 or even 1/5 scale), we can't see any other issues with it – it's a great little product!
YE-0041 Yeah Racing Hackslider Mini Gyro V3

For more information, please visit: www.yeahracing.com
Check out Yeah Racing products at AMain Hobbies.
Check out more cool products from Yeah Racing on CompetitionX.
Make sure you visit and subscribe to our YouTube Channel (CompetitionX YouTube) for up to date videos on all the current products!
Notice: Some of our articles, videos and descriptions may contain affiliate links, which means that if you click on one of the product links, we may receive a small commission. This helps support the website and social media channels and allows us to continue to produce content. Thank you for the support!
#yeahracing #rccars #competitionx