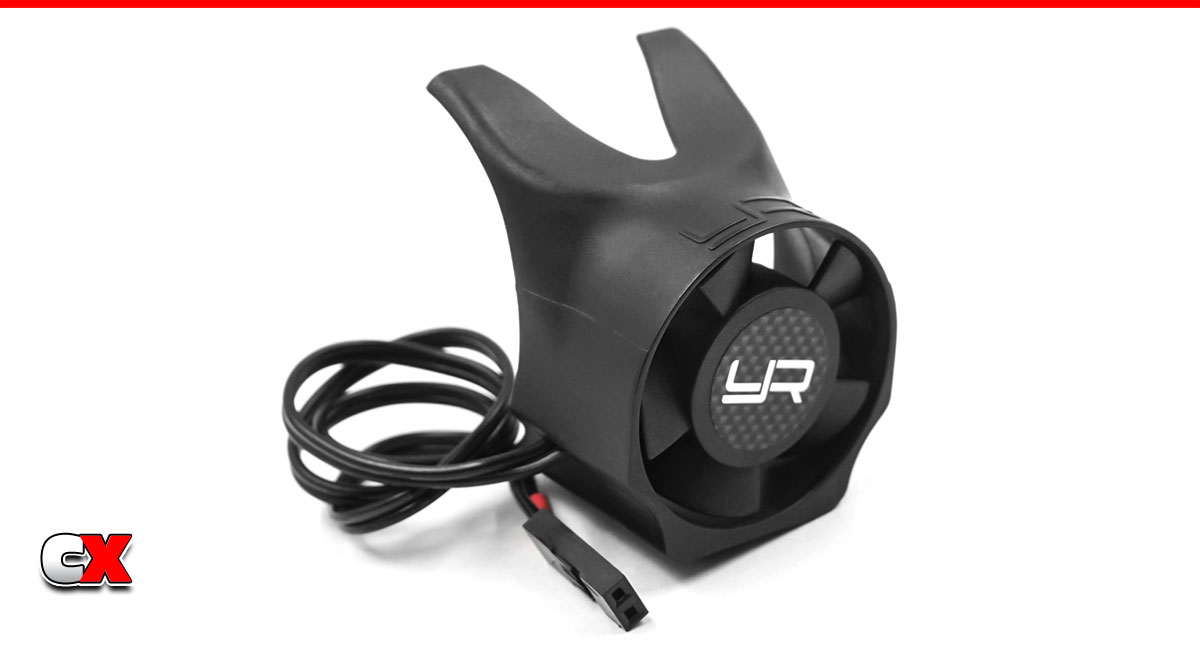 Yeah Racing has announced a new cooling fan – the Twistex. This fan incorporates a molded shroud that helps divert more air directly where you need it.
What We Like:
VERY 'cool' idea (see what I did there?)! To be efficient and effective, most onboard fan systems need a shroud to help divert the maximum amount of air right where it is needed – to the motor. This one piece setup does just that with the use of one of Yeah Racing's high-power Tornado fans. A flat bottom mounts easily with double-sided tape and a channel underneath helps allows you to route the lead wire to either side of the fan. This set up is perfect for touring or drift cars, but can probably be made to work with almost any motor setup.
What We're Not Sure About:
Well, there's the obvious – if you bust the fan, you need to replace the entire unit. Depending on the price, that could either be a good thing or a bad thing.
YA-0611 Yeah Racing Twistex Shrouded Cooling Fan

For more information, please visit: www.yeahracing.com
Check out Yeah Racing products at AMain Hobbies.
Check out more cool products from Yeah Racing on CompetitionX.
Make sure you visit and subscribe to our YouTube Channel (CompetitionX YouTube) for up to date videos on all the current products!
Notice: Some of our articles, videos and descriptions may contain affiliate links, which means that if you click on one of the product links, we may receive a small commission. This helps support the website and social media channels and allows us to continue to produce content. Thank you for the support!
#yeahracing #rccars #competitionx