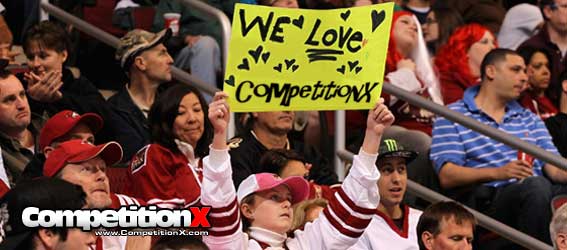 In the beginning CompetitionX was a pretty small site that contained some RC-related tips and tricks, a few How-Tos and setups and even a few galleries. I don't remember, actually…
Through the years, I've continued to plug away, adding reviews, info for the beginners and building a massive RC car and truck manual database. I've even added a Tuning Section for those that wish to learn, in a general way, how to tune your RC cars. It's been a long, on-going project that I really enjoy doing and hope that I can continue adding value to this site for you guys for years to come.
Why am I telling you all of this? I just got an e-mail from someone that, well, I'll let you read it. Verbatim…
"I haven't been involved in RC for several years, about 20 years. Now that my son has gotten a little older, I have recently purchased him an electric 2WD Traxxas Rustler. We have had a blast with it. So I purchased an Traxxas Nitro 2WD Slash and was looking for a website to get back up to speed on all the changes, and look for different ways to tune both vehicles. Your site is by far set up and the most informative that I have found. The tuning guide section was exactly what I was looking for. It explained and broke things downs very well. I haven't been able to check out the entire site yet but will be working my way through it."
Herbert (Butch) Lilly
Ya, really nice, right? This one e-mail makes this whole site worth all the effort. Thanks Butch. I'm glad you enjoy the site!
Tony