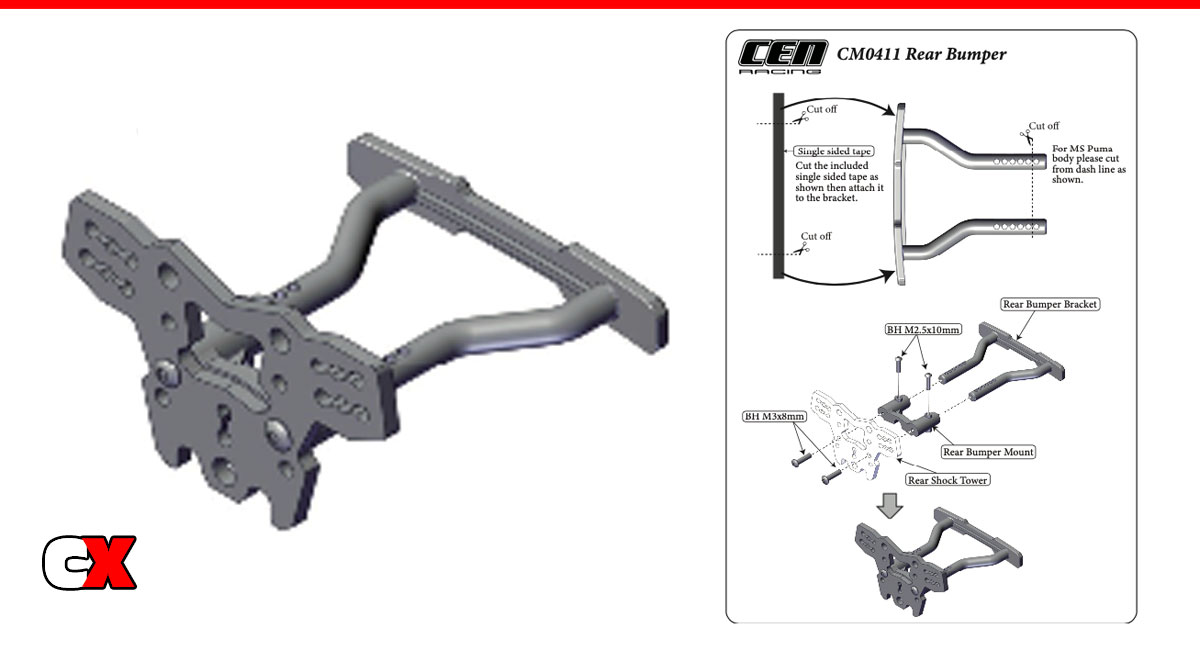 While the new CEN Racing M-Sport Puma Rally car is one heck of a rad ride, the one thing that it got dinged for (by everyone that has driven it so far) is the fact that, under hard landings, the body can get tucked up under the rear tires. This causes a pause in the fun as you have to chase the car down, pull the body out and then continue on your merry way – only to have it (potentially) happen a few more moments on.
Well, CEN has been listening and released an update to the car! This new part attaches to the rear shock tower and helps keep the body out of the way! All of the reviewers are getting this part delivered to them to install but all future releases of the car will have this pre-installed.
Hats off to CEN for hearing the problem and fixing it prior to the worldwide release of this car. It always feels good to see manufacturers caring enough to pause the release of one of their cars to fix a known issue.
Gallery

Check out more cool products from CEN Racingon CompetitionX.
Make sure you visit and subscribe to our YouTube Channel (CompetitionX YouTube) for up to date videos on all the current products!
Notice: Some of our articles, videos and descriptions may contain affiliate links, which means that if you click on one of the product links, we may receive a small commission. This helps support the website and social media channels and allows us to continue to produce content. Thank you for the support!
#cenracing #rccars #competitionx
Random Past Posts
Tamiya has been on the forefront of the RC world for many years. Over the years they have released a stable of FWD vehicles, Minis, and F1s with extreme scale …

Tamiya Racing Factory (TRF) team's ace driver Marc Rheinard won the 2010 IFMAR World Championship with the TRF416X. In December of the same year, the TRF417 was released and it …

The Qualifier Series is Team Associated's exciting new line of sport-level products that are designed to be FUN above all else, easy to use, durable, lower cost, and provide an …