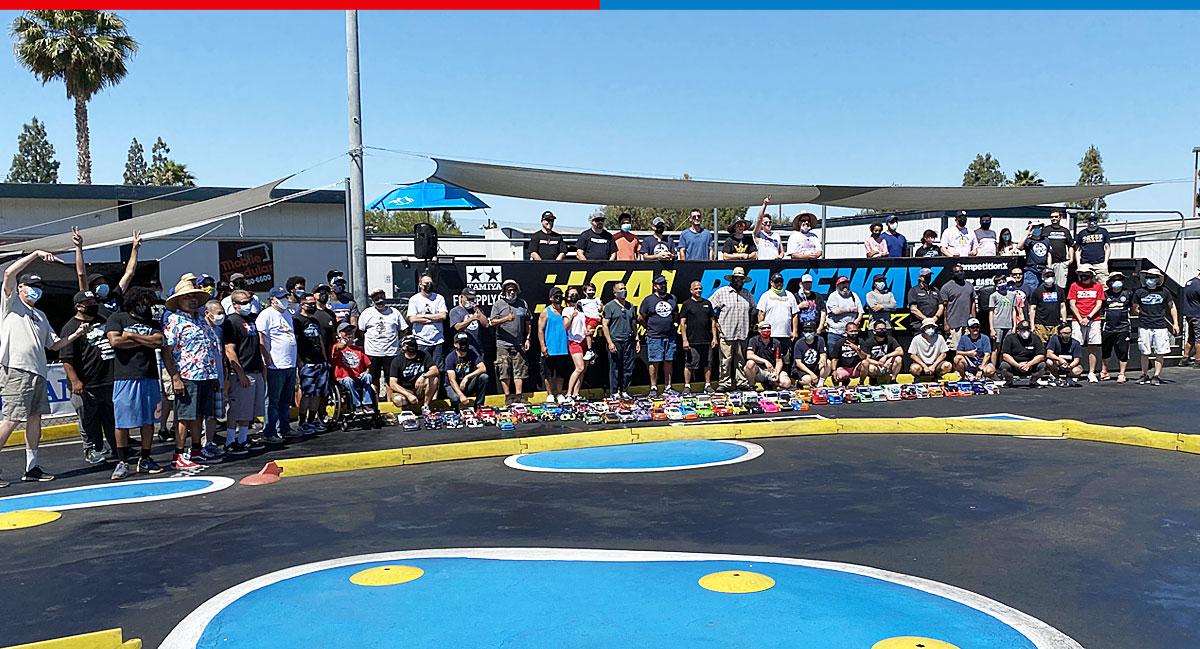 Now that the world is starting to open up again, Tamiya scheduled a TCS event at Cal Raceway in Orange CA. Being the first TCS in California in over a year, it was a very popular event with over 110 entries in 8 different racing classes: GT Novice Spec, GT-Pro Spec, Formula 1, Euro Truck, Mini, GT-E, GT-2 and GT-1.
CompetitionX was there to take some pix and video of the event (sharing the photos on the Tamiya website and Social as well), capturing all the happy faces that had a chance to race in one of the coolest RC Racing Series around!
Here's the complete gallery (in random order) of all the photos taken at the event. Enjoy!
Winners

Pictures